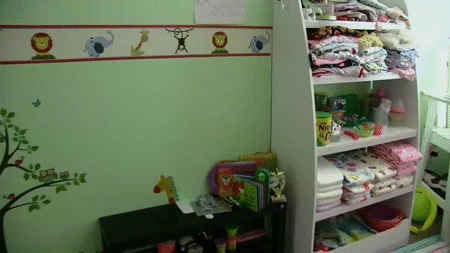 These are, of course, non exclusive! We all know that your diapered desired and fantasies are unique, multifacetted, varied and diffferent for each person. These are EXAMPLES only for those that are new to sharing this with others.

Loving AB Mommy - Mommy is going to diaper check you when I see you... and change you when needed. Mommy is there to feed you your bottle and baby food, hug you lots, give you many cuddles, raspberries and a bubble bath funtime before bed. I am very intuitive to AB's needs (and wants! we all know AB's wants lots of attention) but will have to be firm & stern mommy when I need to be, because all AB's need love and guidance in their life!

Diaper punishment - did you just wet your pants? or wet the bed? & mommy caught you!? Well, you need to be punished with a strong spanking young man. Then, mommy will make sure you're diapered with plastic pants and even baby clothes to make sure your pee goes into the right place from now on.

Diaper lovers - I know some of you just love how diapers feel but aren't so much into full regression or babyish things. I'll lay you down & make sure those thick cushy disposable diapers are nice & snug on you! Doesn't that feel sexy AND safe? Now you know what to do to make yourself feel good in those pampers.

Sissy Babies - being a boy baby is fun but being a cute sissy baby girl is even funner! Forced sissifcation or playing dress up with mommy, I have lots of fun sissy dresses, schoolgirl clothes, lingirie and make up if specified.

Roleplaying - do you want me to be your bratty babysitter, stern teacher or mean sister who finds out your diaper secrets? I'm YOUR dream babysitter so the more you communicate your diaper fantasies to me, I can make them come true and have a blast doing it!

OUTTINGS - Do you want Mommy to take you to the playground, ice cream parlour or toy store? What about a kid friendly restaurant where you can wear your bib and make a mess? Or how about just walk around the Strip and I diaper check you & embaress you, either blatantly or subtley?

Fetish Friend to talk to - I get MANY first timers who have never been diapered by others and some that have never even shared their special secret with anyone... ever! If you'd like to just chat and share with an understanding fetishist before we start, I am there... and I understand. If you're very nervous and would just like someone to talk to... complete with a zillion diaper checks!

OTHER FETISHES - I often get ask to add other fetishes into the babysitting session such as SPH (small penis humiliation), cuckold talk, spanking, strap and more. I own a lot of various fetish sites so I understand the psychology of most and would love to hear yours. I can also work off a script, as some ppl have a very specifc fantasy/memory & want it done to spec.
I GET IT
I've seen a lot of different AB's and DL's over the years & they've all told me horror stories of seeing other "mommies" that don't get it. They don't get the many nuances & aspects of what diaper fetishism encompasses, how important thorough and intense diaper checks are & don't listen to who you are & what you want out of this tailored experience with another person. Some just play out a pre-fixed role of what they think an "AB Mommy" should act like. Whether you're DL or sissy, I'm going to make sure you get the roleplay or experience you want.

BOOK NOW! INCALL or OUTCALL to your hotel room or home.

Rates are $100/hr. 90 min minimum. Discount for military

Wanna know how awesome I am? Read my reviews here